Welcome to the first Summer Edition of CARE's
The ethical Chef Days!
After a long search for a place that would be the perfect complement to the Dolomites, the birthplace and departure point for CARE's, we landed on a small island more than 1,000 kilometres away: Salina.
What we have called our "twin island" seemed perfect to us to continue to promote an international focus on the environment and sustainability. And after meeting our friends at Hotel Signum during the zero edition in Alta Badia, we were even more set on organising the new edition of CARE's here.
It is an island that – just like the Dolomites – has been able to turn its geographical and morphological limitations to its own advantage, by turning protecting the landscape and environment into a tool to promote socio-economic development on a global scale.
By uniting the two ends of Italy – the most representative of the north and the south – it became even clearer that there was a desire to create a close-knit group of chefs who supported our philosophy who all had a common goal: to bring ethics in cuisine outside the restaurant sphere in order to revolutionise everyone's behaviour in a positive way, be they a large company or individual citizens.
18 chefs from all over the world, including many from Sicily itself, will therefore be bringing their experience with them to share it and mix it into a single common ethical philosophy that focuses not only on the seasonal aspect of ingredients and the reuse of waste, but also on a more widespread kind of ecological awareness in terms of consumption, mobility and technology.
Besides the usual food and wine events, this summer edition will also include many outdoor activities: sea and nature excursions around the island to discover and rediscover the Mediterranean's natural heritage and its precious resources. A whole day will also be devoted to three new CARE's Talks, our meetings to discuss sustainability outside the kitchen with internationally important experts. Earth, sea and energy will be the three elements that the audience will look at in more depth to learn about the sustainable, informed and innovative use of three of the most important resources on our planet.
We would sincerely like to thank all our sponsors and partners who support us and share our idea of ethics that can influence an increasing number of people, cultures and powers. Without them, much of what we dreamed from the outset could never have happened.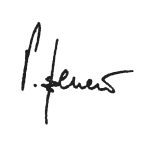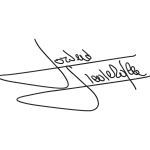 Mo-Food S.r.l./GmbH • via Dodiciville • Zwölfmalgreinerstr. 7d/9a 39100 Bolzano • Bozen • P.I./Mwst. Nr. 02892180213