CARE's
The ethical Chef Days!
WELCOME BACK TO ALTA BADIA, WELCOME BACK TO
CARE's – The ethical Chef Days!
2018 is shaping up to be a very special year and we are ready to face it firing on all cylinders. While applauding the double success of the CARE's chef par excellence – the ninth Italian with three Michelin stars and recent winner of the Espresso Guide award for Sustainable Restaurant of the Year – we are getting ready for a winter edition that will feature an updated programme of activities and a totally unique summer edition.
Everything we have planned so far will also be made possible by all our partners, both longstanding ones and more recent arrivals, whom we have had the good luck and honour to get to know over the past three years. Their support has been very real, and even more importantly it has meant a shared view of a world that will become increasingly ethical.
The biggest thanks for the success of CARE's goes of course to its stars, the chefs. They are the first ambassadors of an ethical approach that starts in the kitchen before heading beyond the restaurant walls; they are the ones who contribute to a virtuous cycle of care and attention with an international scope towards the environment and sustainability. Among the 36 chefs due to arrive in Alta Badia, it will be our pleasure to host some dear friends, who return to take part in these work-intensive days, and many new guests from countries that have never participated in CARE's, such as Turkey and Switzerland.
So far CARE's has mainly given voice to the ethical commitment of small businesses. The drive for sustainable change promoted by large businesses on the other hand is often more difficult to implement, but it brings with it higher-impact effects. And we want to be the first spokespersons. This is why "think big, think sustainable" will be the theme of this edition focusing on the real commitment of organised businesses and multinational companies that work in the field of catering, food and wine, agriculture, energy, and consumer goods…
The key issue and virtuous idea behind this edition will be reusing waste.
It will be the focus not only of the traditional culinary events (lunches in the mountain huts, dinners at high altitude and in the valley, masterclasses and mixology workshops), but also and most importantly of the highly anticipated CARE's Talks: conferences dealing with particular issues with world-renowned experts. The CARE's Talks day will feature a new format with Partner Testimonies, when some of our main sponsors will have the opportunity to discuss their reasons for supporting CARE's.
So, let's begin this new year with the hope that the world that so many of us aspire to, may be increasingly "infected" by an ethical approach that can overcome the barriers of appearance and beautiful form.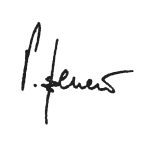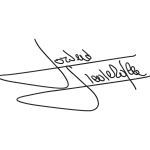 Mo-Food S.r.l./GmbH • via Dodiciville • Zwölfmalgreinerstr. 7d/9a 39100 Bolzano • Bozen • P.I./Mwst. Nr. 02892180213