Welcome to CARE's
The ethical Chef Days.
CARE's, a name used to describe our goal; to care and to take care.
Our aim is to educate and pass on the knowledge about the journey of food, from farm to plate, taking into consideration factors such as: the regions, the environment, respecting Mother Nature, the seasons of products and the culture of food in all its forms.
At the end of a successful ten-year project, we decided to start a new chapter to our adventure that would give further incitement to our beliefs. Years of travelling have enabled us to gain global attention in the food industry in regards to environmental factors and sustainability. Now back in our own country, Italy and in our very own region of South-Tyrol, we have decided to develop these ideas and spread the message that is CARE's zero edition. A message, to promote an ethical approach to sustainable cuisine, from the production of raw products to the management of recycling and reusing waste.
Edition zero is only a starting point, and we are well aware that there may be some fine-tuning to do in the future. However, our message is clear and well structured and will be the main focus at every single event over the four days in Alta Badia. One step at a time, with the will and determination of our team, we will try to make a change.
30 chefs from all over the world will have the truly unique experience of being able to interact, learn and share opinions with other industry experts, leaders and journalists, with the opportunity of personal enrichment and the chance to become ambassadors in an ethical and wellness revolution. We hope to create a heritage for future generations that will be supported by CARE's in the best way possible.
We would like to thank all our partners and sponsors who believed in us. Without their continued support, we would never to be able to put on these amazing events.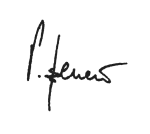 Mo-Food S.r.l./GmbH • via Dodiciville • Zwölfmalgreinerstr. 7d/9a 39100 Bolzano • Bozen • P.I./Mwst. Nr. 02892180213