Online cooking courses with CARE's and Acadèmia.tv
More than 100 hours of online lessons at your disposal to discover all the secrets of creating a perfect course together with CARE's chefs
Are you a professional chef or do you simply have a passion for cooking? Choose the online course that's right for you and learn methods for a perfect cooking technique together with four of the chefs who took part to the last CARE'S edition. Caterina Ceraudo, Poul Andrias Ziska, Giancarlo Morelli and Phillip Sigwart will guide you through a sustainable approach for a cuisine that cares about the planet. Each course, with a total duration of approximately 1h 30, is made of 5 streaming video lessons, accessible from the platform at any time and through any device. Courses can be purchased individually or in the all-inclusive formula, in the form of a monthly or annual subscription, with unlimited access to present and future courses.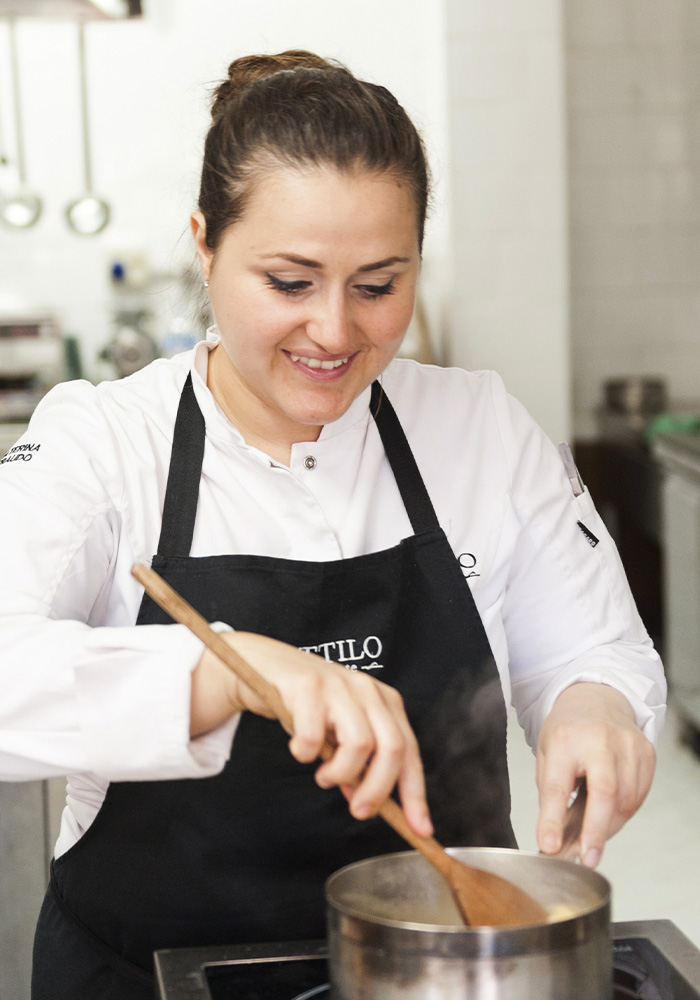 Living in contact with nature and protecting it, valuing raw materials from harvest to production,
is fundamental.

After training at Niko Romito's school in Castel di Sangro and an experience at Reale, she took the helm of the Dattilo Restaurant. Thanks to a local and environmentally friendly gastronomic proposal, she obtained a Michelin Star and the Green Star for Sustainability.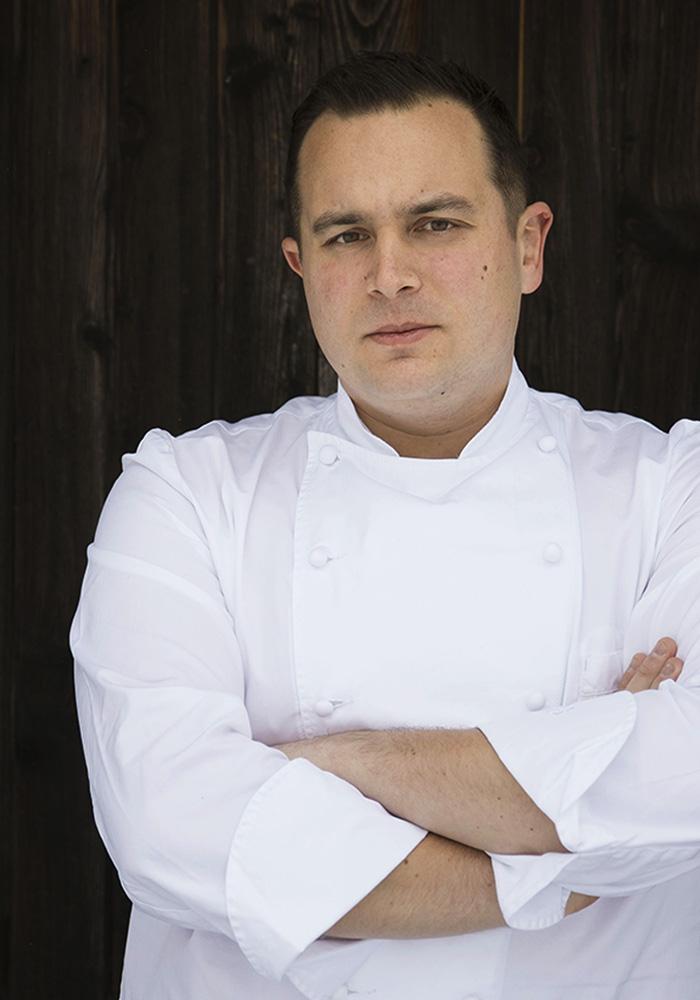 Ethics is something you have in you. You don't just bring it with you into the kitchen, you put it in every small daily gesture and in the way you communicate, by respecting a world only we can care about.
Various experiences with masters of the calibre of Norbert Niederkofler, Roland Trettl and Eckart Witzigmann, enabled Phillip to gain the necessary experience to take over the family-run bakery in Brixlegg. Hence the transformation into a bakery, offering local and sustainable products.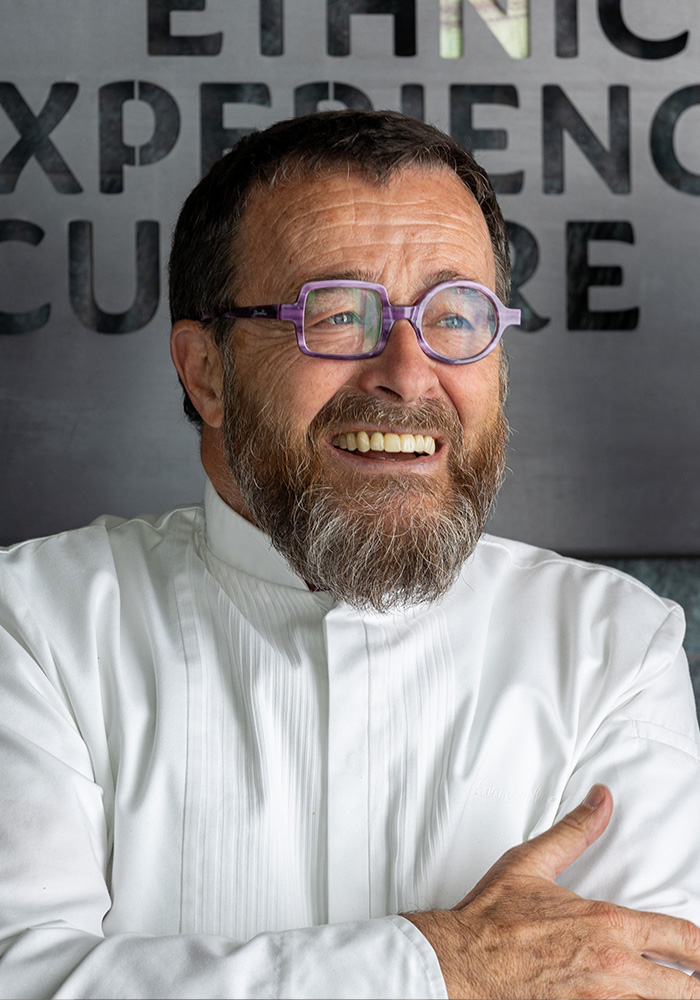 As chefs, we have the duty to recognise the quality of a product and choose those who follow ethics. On a daily basis, this means comunicate this respect to those who work with me.
After numerous experiences abroad, he perfected his technique thanks to the teachings of Alain Ducasse and Bernard Loiseau. In 1993 he opened his first restaurant on the outskirts of Milan: Pomiroeu. In 2009 he was awarded his first Michelin star. Today there are 6 restaurants under his leadership in Italy. Respect for resources and territory stay the cornerstones of his cuisine.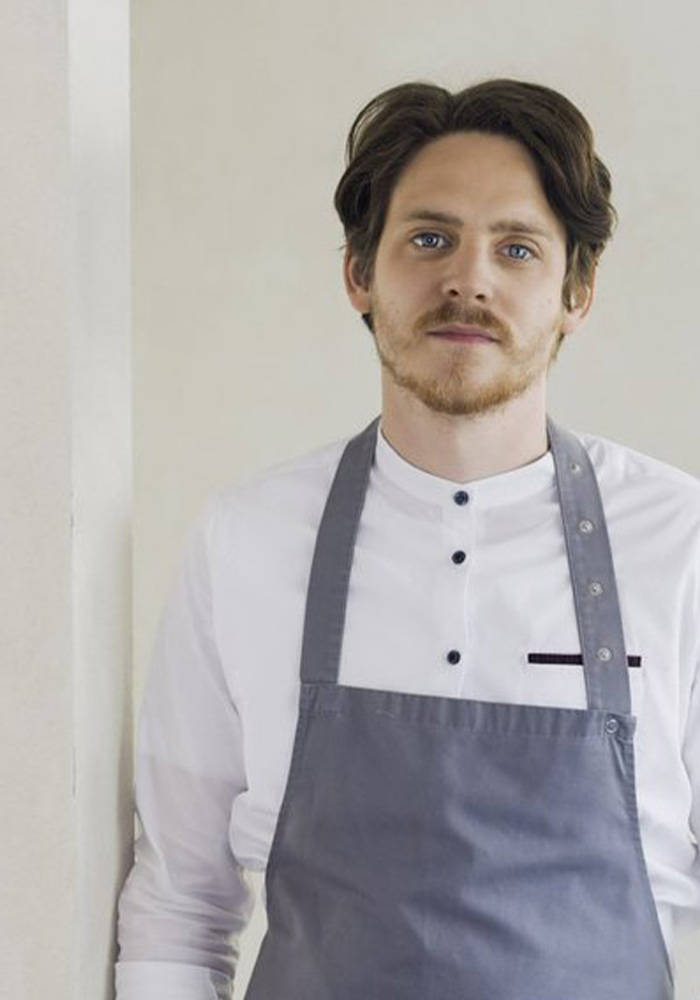 We must restore the balance that we have taken away from our land. How? By keeping to push our limits and trying to be better every day.
Born and bred on the Faroe Islands, he offers cuisine based on local products. As there are no trees on the islands, Poul does not use cooking over fire, but rather alternative preservation-oriented techniques such as fermentation, salting and marinating. After training in the best restaurants in Europe, as executive chef at Koks*** he won two Michelin stars and the Green Star for Sustainability.
Frequently asked questions
Discover the best online cookery courses
Do you want stay up-to-date about latest news?