CARE's 2019
Brunico, Kronplatz
Actions speak louder than words. Because sustainability cannot be just in the mind of a few players, it must be in the hands of those who want to make a difference every day. Beginning with cuisine, ranging to the world of agriculture and economy, the 2019 edition was the "CARE's of doing".
In conversation with
Reinhold Messner
"Norbert Niederkofler invited many famous chefs to argue and discuss. This means we are all very anxious to support the mountain tourism with culture, art, food, wine and of course with a view of the mountains; we strive this mountains to slow down, to quiet down, as they were originally, in order to give the guests who come from the metropolitan areas, from the hustle and bustle, to find exactly what they deserve on vacation."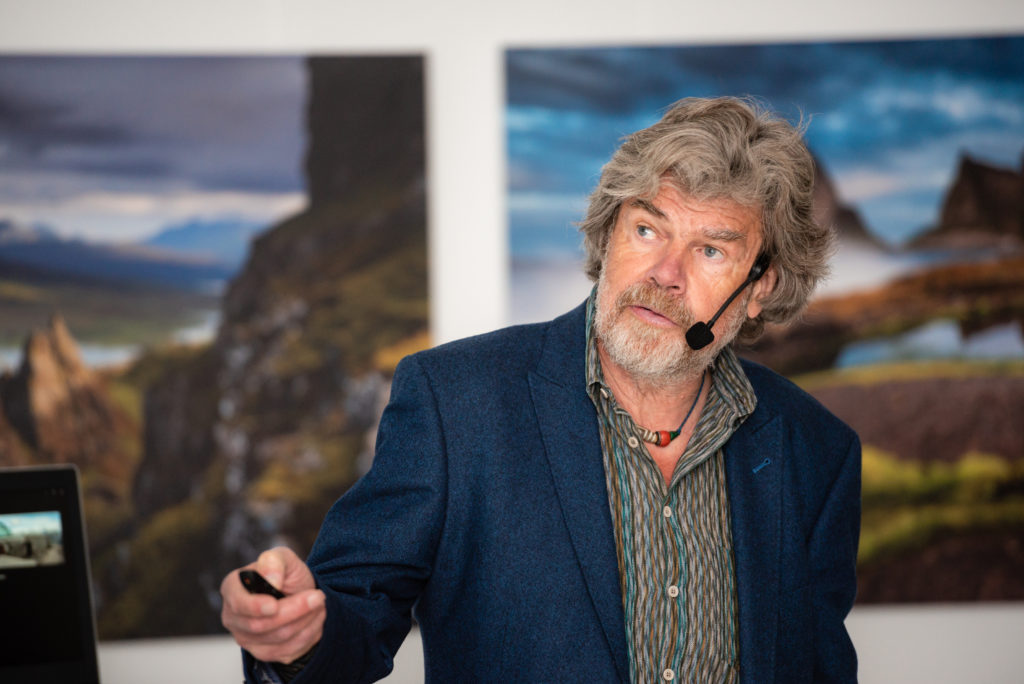 The event ended with the presentation of the Young Ethical Talent Awards. This year, these prizes were given to the two best cookery students and the two best students from the waiting service of the Catering College of Brunico.
The Young Ethical Chef Award (sponsored by Monograno Felicetti) and the Young Ethical Hospitality Award (sponsored by Ferrari Trento) were given to Evi Oberlechner, 18 years old from Selva dei Molini and Giulia Call from San Vigilio di Marebbe.
The Social Responsibility Award (sponsored by Marchesi 1824), an award for a business that has shown remarkable commitment to sustainability, care for the land and environmental protection was instead conferred to Locanda di Diogene, a social cooperative based in Solara di Bomporto (Modena), which was born from the desire of Giovanni Cuocci to provide a satisfying job to people who have grown up with critical medical conditions.
The trophies given were produced in a perfectly ethical way by Vetroricerca, a foundry in Bolzano that uses waste materials such as beer, wine and sparkling wine bottles.
Do you want stay up-to-date about latest news?