As evolution of CARE's Chefs under 30, the project reinforces the values of sharing and sustainability, underlining the close collaboration between Torre – Fondazione Prada's Restaurant – and young talents of national and international ethical cuisine. 
For each of the three dinners Lorenzo Lunghi, Torre's resident chef, will host a different young chef with whom he will prepare a four-hand menu, always putting nature respect in first place.
Torre & CARE's 4 Hands Dinner Under 30 becomes an opportunity to dive into an unforgettable culinary narrative awakening the senses and experiencing different gastronomic perspectives.
This event is a stage for reflection on the concepts of sustainability, care for the land and protection of the environment, to open a new way for the future of cuisine.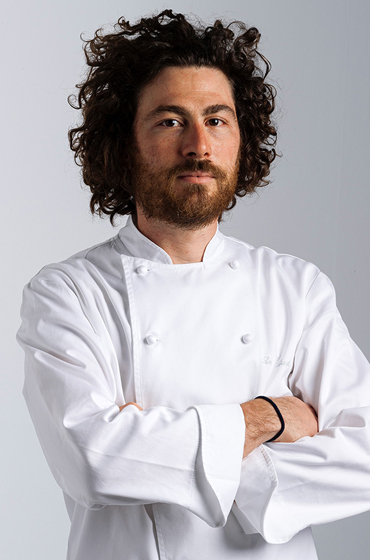 Resident chef at Torre, Milan
Born in 1986, Florentine. He began his training at Emanuela and Fulvio Pierangelini's Gambero Rosso restaurant in San Vincenzo (LI). In 2011 he opened the restaurant Il Bucaniere in collaboration with Fulvietto Pierangeli, offering a menu based on seafood.
He then moved to Paris, where he worked in the kitchens of Le Chateaubriand and Iñaki Aizpitarte's Le Dauphin. For almost five years he held the position of sous-chef at Saturne.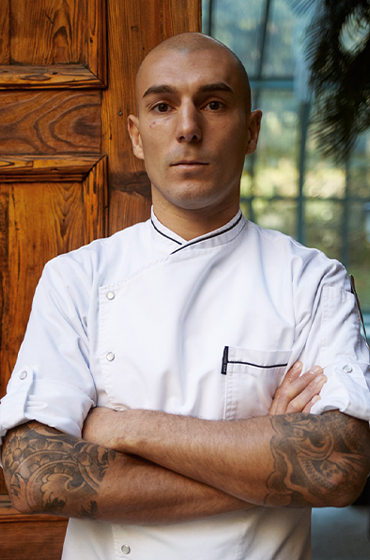 Born in 1992 in Rome, Matteo Taccini successfully attended ALMA, the prestigious international school of Italian cuisine, where he acquired techniques and skills based on the teachings of Maestro Gualtiero Marchesi. After enriching his background at some of the best restaurants in the world, including Enigma Restaurant* and Tickets Bar* in Barcelona alongside Ferran and Albert Adrià, Il Pagliaccio Restaurant**, Imàgo Restaurant* in Rome and Noma Restaurant*** in Copenhagen, he arrived in Bolzano, at the Parkhotel Laurin, as executive chef of ConTanima.